Your Statewide Broker - Serving all of California
Sherizan Sonnek AKA Sherry is the Broker President of Mortgage Link1, Inc. She incorporated as A statewide broker in 2018, was a sole proprietor from 2007 to 2018.
Sherry has focused her attention on loans since 1979. From a Customer Service Representative with Dial Finance in 1979 to a loan officer with a small broker shop, Heartland Mortgage in Whittier Ca.  In 1984 she was recruited and worked for First Alliance Mortgage for several years, she started as a loan officer then Managed several offices. Finally went on the road opened several branches nationwide until 1994. She took roots in 1994 and went to work for Pacific Prime Mortgage as an originator then promoted as the Director of Sales until 1997. Then in 1997 she helped open a Loan Management Services to expand their retail branches in several states, this lasted thru 1999.  She branched off on her own and became an independent originator for Mortgage Depot from 99 through 2007…In 2007 she took flight and became a Mortgage Broker and still is Presently. She has seen the swings in this market for few decades: The Savings and Loan scandal, The 2nd TD Craze, the 125% Market, the Mortgage meltdown in 2008, Survivors Phase, to the Recent Historical Low rate Mortgage Refinance and Purchase Boom.
What a Ride!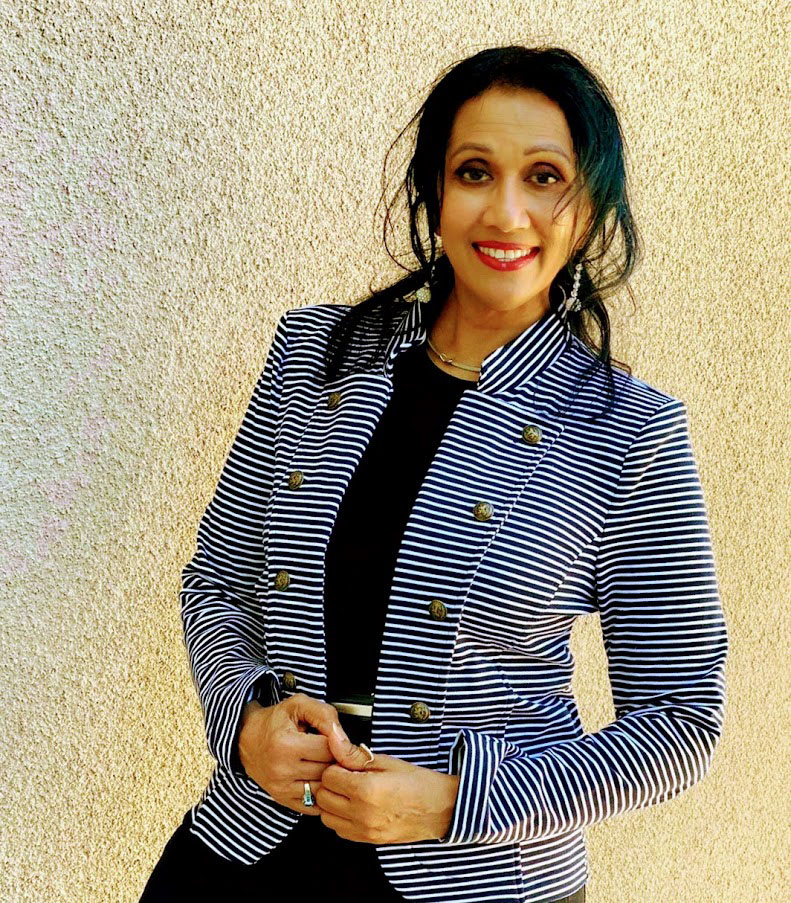 Sherizan Sonnek - Broker of Record
DRE - 01103253
Nmls -1806306
Specialties: Enjoy doing Niche Loans for Good hard-working Americans / Business Owners – the left-out sector in our banking and lending industry. Folks with hard to prove income she has solutions: she works with wholesale lenders that are using Bank Statements, DSCR and Assets as other proof of income, she found answers for Real estate Investors * The Business Owner, Self Employed, Commissioned and Retired folks that have good credit, Low Ltv, lots of Assets but just don't cut it at the Banks
she gives them the opportunity to tap into their equity and get cash for purchase and new investments. She specializes in Loan Origination, Consulting, Live Speaking events on Reverse Mortgages for our precious Baby Boomer Retired and soon to be Retired Seniors.
Reverse Mortgages for our Baby Boomers, soon to be Retired and Seniors is the most misunderstood loan: Before 2013 she told homeowners not to do Reverse mortgages, nor because they were bad, but she confesses she did not understand them herself. She sat at a conference in Las Vegas and decided to find out why her she would tell someone to do something she fully didn't understand. It was stunning how little she knew lack of knowledge can hurt others. She became so passionate after listening to lives improving and seniors retiring at Home and Happy…Money couldn't buy that. As an ardent advocate she services clients Statewide. Helping Retirees with Reverse Mortgages since 2013.
Reverse Mortgages and Jumbo Reverse Mortgages offer some of the greatest benefits for soon to be retired as well as Retired folks. Helping Them stay in their homes not a Nursing or Retirement Home.  Yes! they are our trail blazers and she show them how to turn their equity into cash and supplement their incomes. As a Broker She works for the Best Interest of her clients, society, and country.
With 11,000 Baby Boomers turning 62 every day for the next 17 years, her passion is to show
homeowners how to stay in their homes with the option of making or not make a
Mortgage Payment: Cash is Tax Free and can be used to supplement their income: Revised in 2013 independent counseling
is required before a loan can be done. The federally insured reverse mortgage product known as a Home Equity Conversion Mortgage (HECM) has been around for over 30 years.
In fact, every reverse mortgage applicant is required to complete a HUD-approved counseling session where the non-recourse clause is covered.
meaning neither the borrower nor their estate will owe more than the home is worth at the time the mortgage is due. Think about it – a reverse mortgage eliminates the required mortgage payment and gives the borrower cash.
This does not make them more likely to default on their tax bill. She Reminds them of the safeguards regarding this loan to avoid any possibilities of foreclosure: which is, continue paying
Taxes, Insurance, HOA, home Maintenance and Lender requirement must be up kept.
Originating the best products like: Reverse Mortgages, Jumbo Reverse, purchase money and refinance. FHA, Streamline, Conventional 2nd Mortgages, Commercial Loans, Non-Conforming and Private Money Loans
Foreign National as well as Asset based Income for the Hard to Prove Income Client. Her focus is helping her clients obtain a product that Benefits them First and Foremost. Borrower's needs are her focus. She personally interviews her prospects and help them through the application and paper gathering process. Her duties are to help direct them to the loan product that will benefit them now and in the long term. Closing a loan for a client that didn't think it was possible is the most fulfilling reward one can have.